In today's hyper-connected world, social media has emerged as a need rather than just an option. While these apps offer convenience and connectivity, they also come with their fair share of demerits that are often overlooked.
In this blog post, we will delve into the demerits of social media apps that should not be overlooked. From privacy concerns to mental health impacts, cyberbullying to addiction, we'll delve into the hidden dangers that lurk beneath the glossy exterior of these apps.
So, if you're a social media enthusiast, it's time to beware of the pitfalls and gain a deeper understanding of the demerits associated with these ubiquitous platforms.
Let's dive in!
Risks of Compromising Your Data on Social Media Apps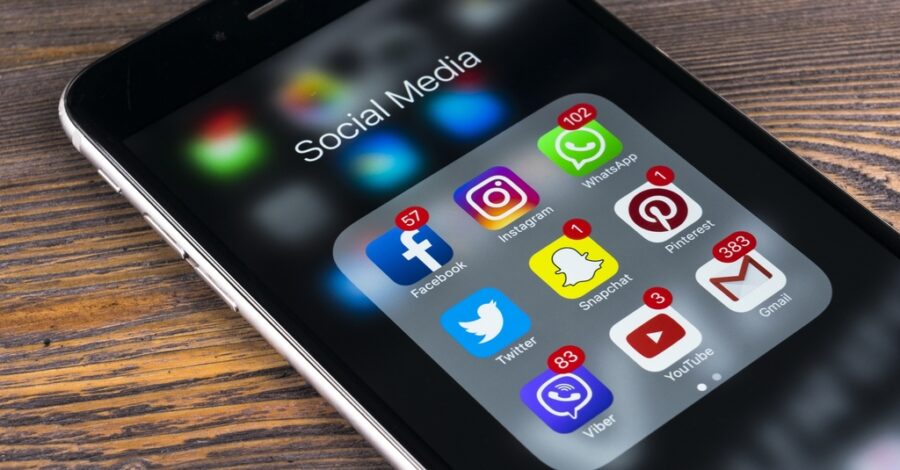 Social media apps have become an indispensable aspect of our everyday routines, facilitating communication with friends, sharing personal updates, and providing a platform for self-expression. However, along with the benefits, there are risks associated with compromising our data on social media apps.
One of the notable dangers is the risk of data breaches, where personal information may be compromised. Social media platforms store vast amounts of personal information, including our profiles, posts, and private messages. In the event of a data breach, this information can be exposed to hackers or malicious actors, resulting in the compromise of our data and potential misuse.
Another risk is the issue of third-party data sharing. Many social media apps share user data with third-party advertisers and partners for targeted advertising purposes. This can result in the collection and usage of our sensitive information without our explicit consent, leading to potential misuse of our data and loss of control over our privacy.
Social media apps may also be susceptible to social engineering attacks, including phishing attempts and scams. Cybercriminals often use social media platforms to trick users into revealing their personal information or clicking on malicious links, leading to the compromise of our data and potential identity theft or financial fraud.
The issue of data breaches on social media apps has become an escalating concern in recent times. For instance, in Ireland, the Data Protection Commission revealed that they received notifications of 6,549 data breaches in 2021 alone, underscoring the susceptibility of user data on these platforms.
One notable example was Meta-owned WhatsApp, which was fined €225 million for a range of compliance failures related to data protection. In 2018, Twitter encountered a similar problem when it asked its 330 million users to change their passwords following a flaw in the site's code that momentarily exposed them. This was subsequently followed by smaller-scale vulnerabilities in 2020 and 2022, resulting in a total of four breaches.
These incidents underscore the risks associated with compromising data on social media apps, and the importance of taking measures to protect our information. To mitigate these risks, users should be vigilant and proactive in protecting their data on social media apps. This includes regularly reviewing and adjusting privacy settings, being cautious about the information shared, and being wary of third-party data-sharing practices.
Impact on Mental Health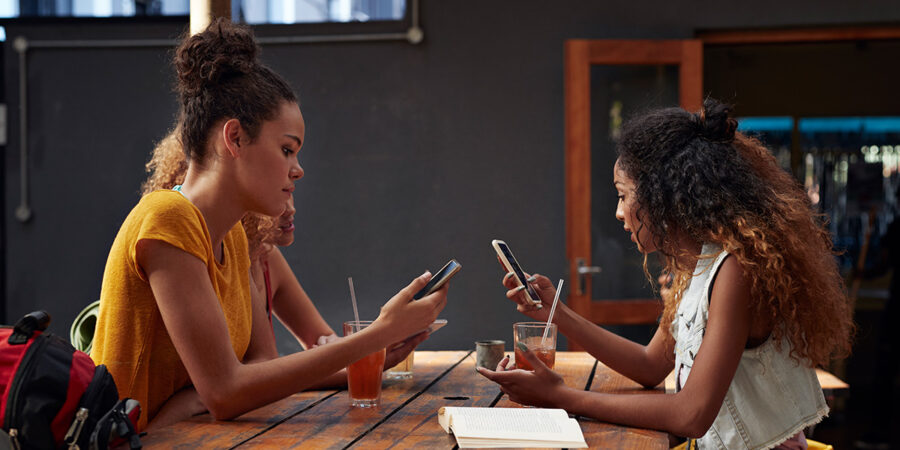 The influence of social media apps on mental well-being has emerged as a prominent area of concern in recent times. Research has demonstrated that excessive utilization of social media can have adverse impacts on mental health, including anxiety, depression, and diminished self-esteem.
Recent studies published in the National Library of Medicine found adolescents who spend more time on social media each day (referred to as Time Spent on social media or TSSM) are at a significantly higher risk of developing depression compared to those who spend less time on these platforms. The risk of depression was found to increase by 59.6% in adolescents with higher TSSM and further increased by 13% for each additional hour of social media use. Also, these associations were found to be more pronounced in adolescent girls as compared to boys.
These findings shed light on the negative impact that social media apps can have on mental health, especially among vulnerable populations such as adolescents. Excessive use of social media can contribute to the development of depression, which is a serious mental health condition that can affect an individual's overall well-being, daily functioning, and quality of life.
Social media apps can contribute to negative effects on mental health, as they can foster a sense of comparison, leading to the creation of a "comparison trap." Seeing others' reels and comparing one's own life to the seemingly perfect lives portrayed on social media could lead to feelings of inadequacy, FOMO (Fear of Missing Out), and reduced self-esteem.
Particularly among younger individuals, social media apps like Instagram can have harmful consequences on mental well-being. A study conducted by the Harvard TH Chan School of Public Health, as cited in an article published by TorHoerman Law, highlighted how Instagram can lead teens and young adults into a spiral of depression and anxiety.
According to Bryn Austin, a professor in the Department of Social and Behavioral Sciences, Instagram's algorithmically-generated content feeds, which are customized based on individual engagement patterns, can entice susceptible teenagers into a harmful cycle of negative social comparison.
As young people scroll through their Instagram feeds, they are exposed to images of idealized appearances, body sizes, and shapes that may not be realistic or achievable. This can trigger feelings of inadequacy, low self-esteem, and even depression, as individuals compare themselves to these unrealistic standards.
The detrimental effects of social media apps on mental health, including Instagram, have led to a growing need for individuals to consider filing an Instagram lawsuit. With the increasing awareness of the negative impact of social media on mental well-being, taking legal action against Instagram has become a viable option for those who have experienced harm.
Filing an Instagram lawsuit can be a proactive step towards holding the platform accountable for its role in contributing to mental health problems. It can also serve as a way to raise awareness about the potential harms of social media apps and advocate for changes in their policies and practices to better protect users' mental well-being.
Risks of Cyberbullying and Harassment on Social Media Apps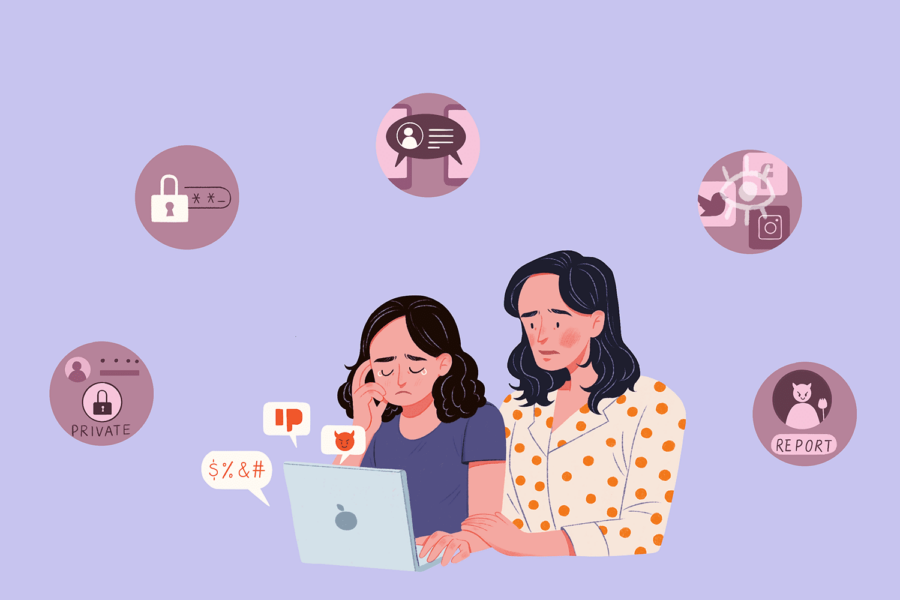 Cyberbullying and harassment are significant risks associated with social media apps. The anonymity and accessibility of these platforms can make it easier for bullies to target victims, leading to serious consequences.
Online harassment is another demerit of social media apps that cannot be ignored. The emotional and psychological effects of online harassment can be severe, and users should stay vigilant and report any instances of harassment they encounter on social media apps.
The impact of cyberbullying and harassment on social media apps goes beyond just the victims. Bystanders, or witnesses to such behaviors, may also experience negative effects. Bystanders may feel pressured to participate in or ignore the bullying, creating a toxic online environment.
Moreover, the spread of cyberbullying and harassment on social media apps can quickly escalate and become viral, causing reputational damage to individuals, schools, or organizations involved. Thus, users should stand up against cyberbullying and harassment and create a safe and respectful online environment.
According to a recent survey conducted by Statista in January 2021, 41% of internet users reported experiencing some form of online harassment, with 27% of respondents indicating severe forms of harassment such as physical threats, sexual harassment, stalking, and sustained harassment. These findings highlight the alarming prevalence of online harassment and the severity of the issue.
Also, the impact of cyberbullying and harassment on social media apps goes beyond just online interactions. Another survey revealed that roughly 33% of teen cyberbullying victims reported that the incidents affected their friendships, and 13% said it affected their physical health. This emphasizes the detrimental consequences of cyberbullying, including its potential to impact mental and physical health and disrupt social relationships.
These shocking findings underscore the urgent need for users to be aware of the risks of cyberbullying and harassment on social media apps. The anonymity and accessibility of these platforms can facilitate such behaviors, leading to serious consequences for victims and bystanders alike.
Understanding the Addictive Nature of Social Media Apps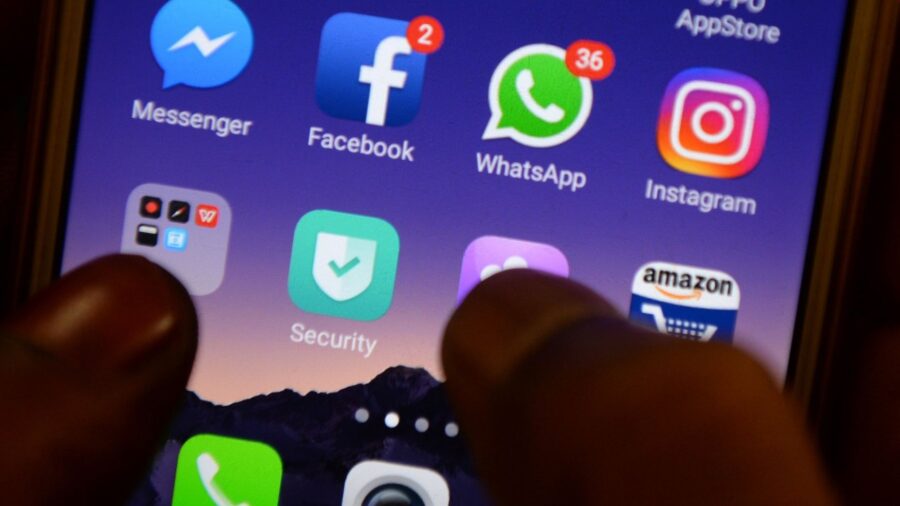 Social media apps help us to connect, share, and stay updated with our friends and family. However, these apps also come with their demerits that cannot be ignored.
One of the most significant pitfalls of social media apps is their addictive nature. The constant notifications, likes, and comments trigger a release of dopamine in our brains, creating a rewarding feedback loop that can quickly turn into an addiction.
Social media apps are designed to be addictive, employing various tactics to keep users engaged for longer periods. Features like infinite scrolling, autoplaying videos, and personalized content algorithms are intentionally crafted to trigger our attention and keep us hooked. As a result, users often find themselves mindlessly scrolling through social media feeds for hours, neglecting other crucial aspects of their lives.
Moreover, the addictive nature of social media apps can also impact our physical health. Spending excessive time on social media often leads to a sedentary lifestyle, as users tend to sit for extended periods while engaging with their devices. The lack of physical activity can result in a range of health concerns, including obesity, cardiovascular ailments, and musculoskeletal disorders.
The addictive nature of social media apps, as highlighted by psychologist Nicholas Kardaras in his book "Digital Madness," has been deliberately designed by the creators of platforms like Facebook and Instagram. Despite mounting evidence of the negative impact of social media overuse on mental and physical well-being, these platforms have continued to keep users hooked.
For instance, a study cited by Kardaras revealed that university students who spent more than three hours on social media each school day experienced poor sleep, academic performance, and higher rates of depression, substance abuse, stress, and even suicide.
These findings were published in November–December 2022 issue of Harvard Business Review and underscore the importance of understanding the addictive nature of social media apps and the potentially detrimental effects they can have on our health and well-being.
Final Thoughts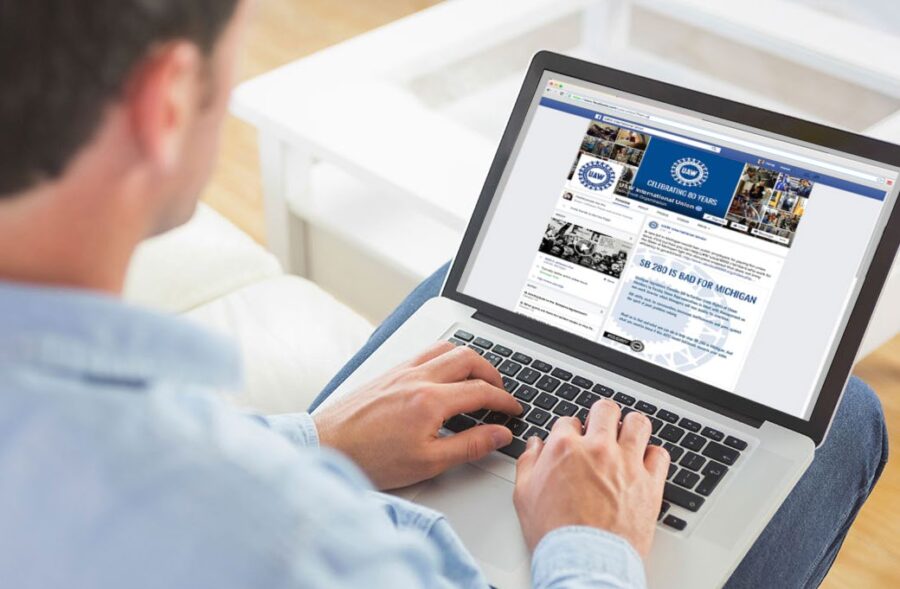 While social media apps have revolutionized the way we connect and share information, they come with significant demerits that should not be ignored.
From mental health impacts to privacy concerns, addictive behaviors to cyberbullying, and the spread of misinformation to loss of personal data, social media apps have their pitfalls. Thus, users need to be aware of these demerits and take proactive measures to protect themselves and their information while using social media apps.
By being aware of the downsides of social media apps and taking responsible steps, users can make informed decisions about their usage and avoid falling into the traps of these pitfalls.