Nothing can compare to the magic of theatre nights—the applause echoing in the hall, the excitement, the anticipation, and most importantly, the joy of sharing them with the right companion.
While the stage and the performers are significant, having a compatible companion can intensify the experience, turning it from a solitary pleasure into a shared joy.
This blog post aims to provide tips and suggestions for finding a suitable companion to enhance your theatre experience, turning good nights into unforgettable memories.
Know Your Preferences
The first step in your quest for the ideal theatre companion is to reflect on your preferences and interests in theatre. It's a diverse field with various genres, styles, and formats, and understanding your tastes will help streamline your search.
Are you a fan of classical Shakespearean plays, or do you prefer avant-garde performances that push boundaries? Do you enjoy lighthearted musicals or intense dramatic pieces?
These preferences don't just determine what shows you'll see but also who you'll connect with. A shared love for a particular genre or style can be the cornerstone of a thriving companionship.
Seek Out Fellow Theatre Enthusiasts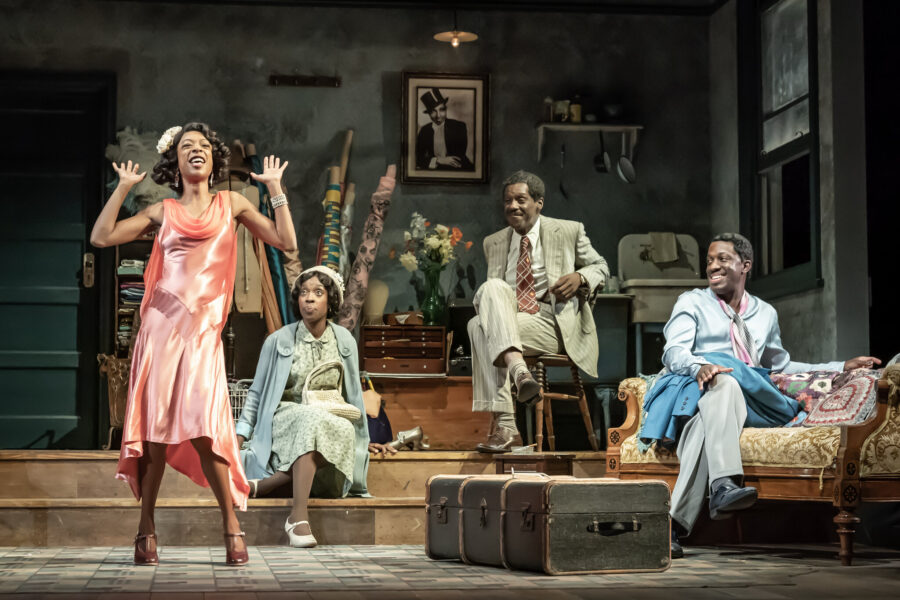 Fellow theatre enthusiasts can be a wellspring of shared interests and companionship. Start by joining local groups or communities. These often host events, workshops, or discussion panels that bring like-minded individuals together.
The conversations that take place during these events provide an excellent opportunity to connect with individuals who share your passion for theatre. Engage with them, ask about their interests, and you might find your future theatre companion.
Tap into Social Circles
Often, the best theatre companion might be hiding in plain sight in your existing social circles. Ask friends or acquaintances about their interest in art, discuss upcoming shows, or invite them to a performance. It could be a chance to cultivate friendships with those who share your enthusiasm, turning casual acquaintances into close companions.
Your coworker who occasionally mentions their love for the arts or your neighbor who always seems eager to engage in cultural discussions may be the perfect partner for your next theatre adventure.
Don't overlook the potential for connection that lies within your immediate social circles. By reaching out and nurturing these existing relationships, you can not only deepen your bond but also create lasting memories together through the magic of theatre.
Also, there is the option of finding escorts near me which could prove to be an excellent choice for a companion. So, don't hesitate to tap into your network of friends, acquaintances, and colleagues to discover the hidden gems who are just waiting to share the joy of the hall with you.
Online Communities
In this digital age, online theatre communities can be a rich source of potential companions. Online forums, social media groups, and dedicated websites provide a space for enthusiasts to engage in discussions, share recommendations, and connect with others. These platforms can help you find theatre enthusiasts from diverse backgrounds, expanding your potential pool of companions.
Networking Events and Meetups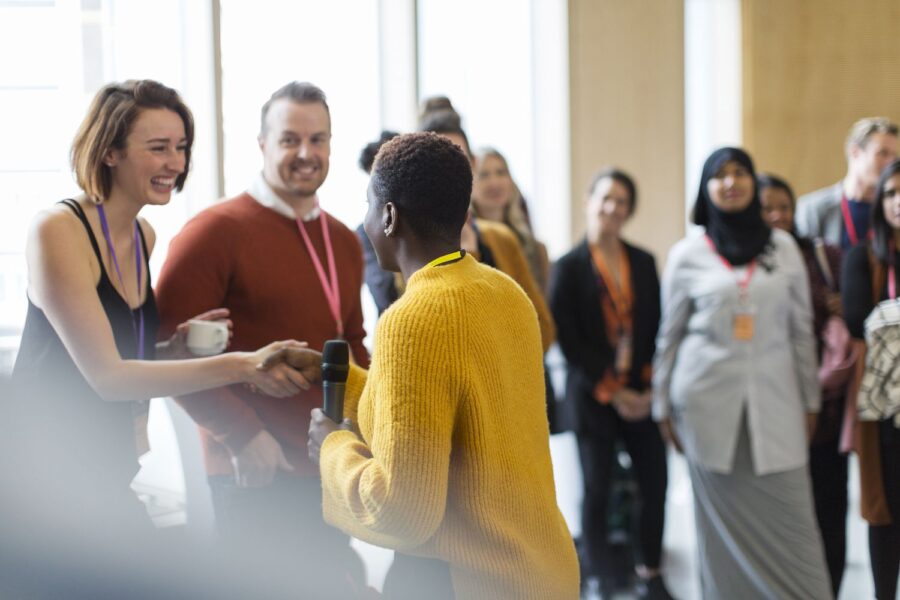 Theatre networking events, industry mixers, or meetups are other excellent places to meet potential companions. Attendees at these events are often engaged with art at a deeper level, making them ideal companions for your theatre nights.
Don't hesitate to engage in conversation, exchange contact information, and establish connections that could lead to future night outings.
Consider Local Clubs
Local theatre clubs or organizations can be another gold mine of potential companions. By joining these clubs, you're likely to meet fellow members with a shared passion for the art. Participate in club activities, contribute to discussions, or join group outings to the theatre, and you'll be expanding your network and potential companions.
These clubs often host social events, workshops, and even exclusive backstage tours, creating opportunities to forge connections with like-minded individuals who appreciate the magic of theatre.
Embrace the sense of community and camaraderie that these clubs offer, and you may find yourself surrounded by enthusiasts who can enhance your nights and make lasting memories together.
Collaborate with Theatre-Going Friends
If you already have friends who frequently attend theatre performances, consider coordinating your outings with them. Discuss upcoming shows, plan visits together, and enjoy the shared experience.
There's a unique kind of joy in sharing a love of theatre with friends who already appreciate its magic. Not only will you have someone to discuss the performances with, but you'll also create lasting memories and deepen your bond through these shared cultural experiences.
Let the laughter, tears, and awe of the shows strengthen the friendships you cherish.
Utilise Online Ticket Platforms
Certain online ticket platforms offer companion-matching services, revolutionizing the way theatre enthusiasts find like-minded companions. These platforms utilize intelligent filters and algorithms to connect individuals with similar preferences and interests.
With just a few clicks, you can discover potential companions who share your love for theatre, creating the perfect recipe for a memorable and enriching theatre experience.
Consider Professional Matchmaking Services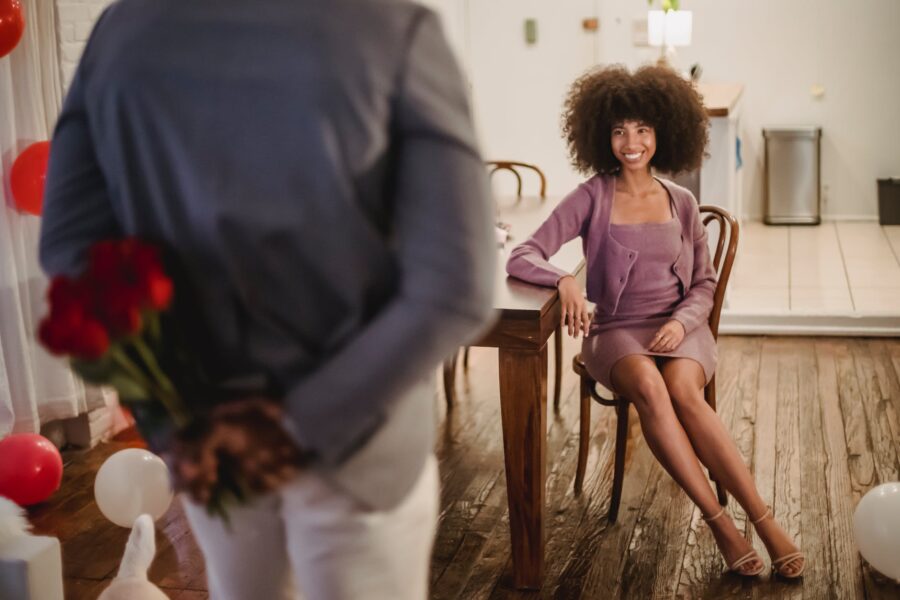 While it may sound unconventional, professional matchmaking services specializing in cultural and artistic interests can be invaluable. They provide expert assistance in finding a compatible theatre companion based on your preferences and interests.
These services have a deep understanding of the world of art and can connect you with individuals who share your passion for the performing arts. With their expertise, the task of finding the perfect companion becomes significantly easier and more enjoyable.
Be Open to New Connections
Being open-minded is a key aspect of finding the right theatre companion. Embrace the opportunity to meet new people and forge connections through shared theatre experiences. Engage in conversations during the events or intermissions, be open to different perspectives, and you might find a fellow enthusiast who can turn into a cherished companion.
By embracing diversity and allowing for varied viewpoints, you create the potential for rich discussions and a deeper appreciation of the art form. Keep an open heart and an open mind, and let the magic of theatre bring you closer to the perfect companion.
Enjoy the Journey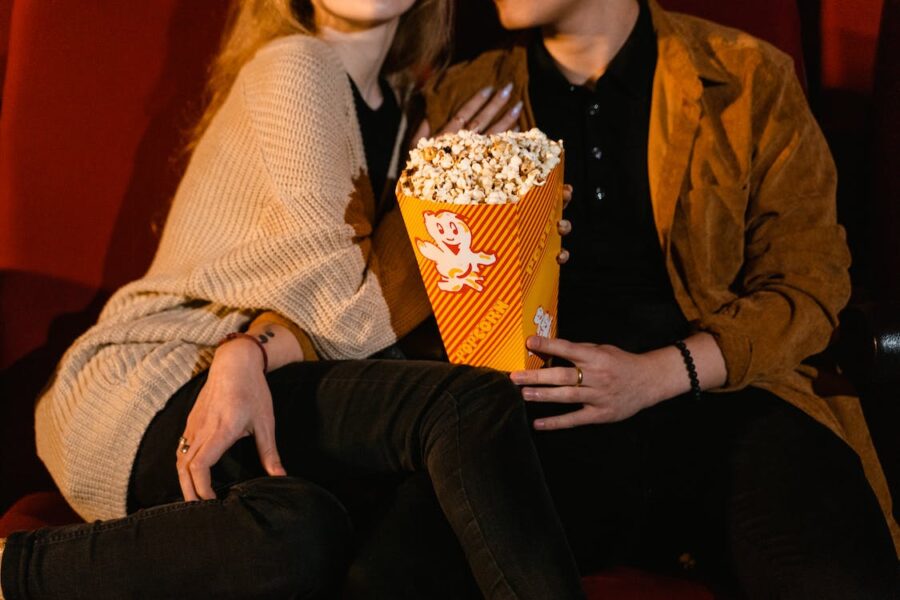 Lastly, embrace the process of finding a theatre companion as part of the whole adventure. Each meeting, conversation, or shared experience is a stepping stone towards finding that companion who compliments your art nights.
So, cherish these moments, celebrate the joy of discovery, and when you find a companion who enhances your nights, make sure to treasure them. After all, the world of theatre is about shared experiences and the magic that unfolds when two people witness a story unfold together.
Finding the right companion for your outings is no small feat, but with these tips, you are well on your way to turning solitary outings into shared experiences, enriching your love for them, and making unforgettable memories.