If you're thinking about taking the GRE or GMAT exams, you face two very different paths to achieving success. The GRE is an exam for students seeking to transfer to a US university, while the GMAT is more commonly used by business schools and employers. Which one is easier to prepare for?
In this article, we'll compare and contrast the two exams, looking at their strengths and weaknesses. We'll also provide tips on how to make the most of your preparation by using both methods.
What is the GRE?
The GRE (Graduate Record Exam) is a standardized test used to assess college-level mathematics and verbal reasoning skills. It is administered by the Educational Testing Service (ETS). This is an easier exam than the GMAT, but both can be used to apply to graduate school.
What is the GMAT?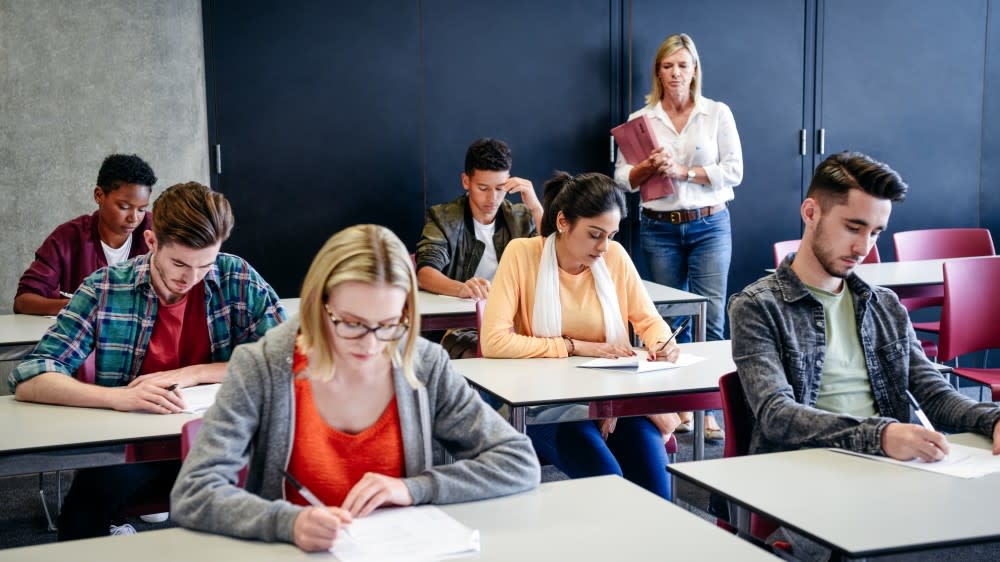 The GMAT is a standardized test used by most business schools in the United States. It is also accepted by many other universities worldwide and is more difficult than the GRE.
It was developed in the early 1970s by a group of business school faculty and administrators working together at MIT. This is a computer-based test, and it has been revised several times to make it more challenging. The current version of this exam, the Critical Reading section, was first administered in 2006.
This exam is scored on a scale of 1-36, with 36 being the highest score possible. You can take it twice: once in February or March of your junior year and again in May of your senior year (or at any time before you graduate from college). Most schools require you to submit your scores from both sessions.
The main benefit of taking this exam is that it is a requirement for most MBA programs. If you are applying to one of these programs, your application will be much more likely to be accepted if you have scored well on this test.
How to Prepare for the GRE or GMAT
These tests are used to evaluate students' abilities in English and mathematics. The test is difficult, but with the help of a preparation guide, it can be made much easier. Below are some key tips to help you prepare for either test:
Study the official GRE Guide and GMAT Prep materials that are provided by the testing company. These guides provide complete coverage of the GRE and GMAT questions, as well as detailed explanations of how to answer them. Spend time practicing with both tests until you feel comfortable answering questions on your own.
Review concepts from your high school or college courses that may be tested on the GRE or GMAT. Familiarize yourself with vocabulary, math concepts, and critical thinking skills. Practice solving problems based on these topics.
Take practice tests that are specifically designed for preparing for the GMAT or GRE. These tests will provide you with feedback about your strengths and weaknesses so that you can make revisions to your study plan accordingly.
Get organized before taking the GRE or GMAT. Set up a timetable so that you know when each section of the test will be administered. Arrive at the test center well-prepared and calm.
Take Breaks and rest during the test. If you feel overwhelmed or stressed, take a break until your energy levels return to normal.

Source: medium.com
Conclusion
Although both tests are difficult and require a lot of preparation, we believe that the GRE is more manageable. However, if you want to chase academic success further and take on harder challenges, then GMAT is the one for you.