When it comes to engagement rings, many people opt for traditional diamond rings, which are mined from the earth. However, there is a growing trend towards lab-grown engagement rings, which are becoming increasingly popular due to their environmental benefits. In this article, we will explore what makes lab-grown engagement rings a better choice for the environment.
First and foremost, they are more eco-friendly than traditional ones. The mining process for traditional diamonds is notoriously destructive to the environment, often involving the use of heavy machinery, explosives, and large amounts of water. This can result in soil erosion, deforestation, and the contamination of water sources.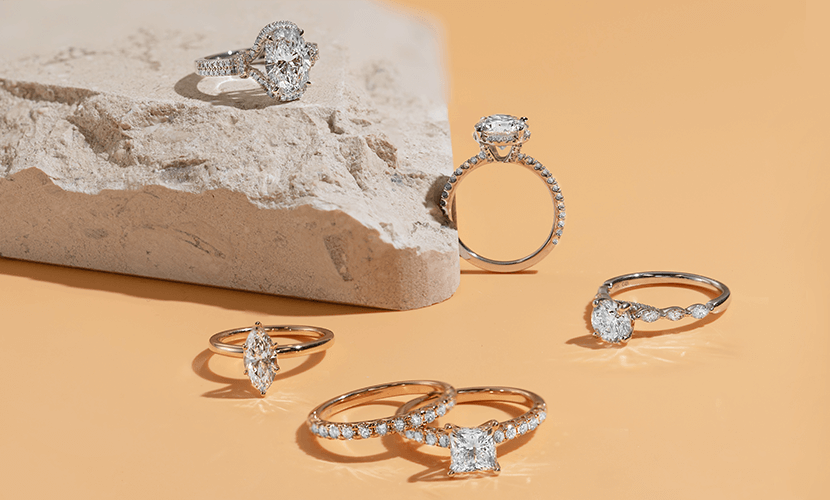 In contrast, lab-grown ones are produced in a controlled laboratory setting, using advanced technology that mimics the conditions in which diamonds are formed naturally in the earth's mantle. This process requires significantly less energy and resources than traditional mining methods, resulting in a smaller carbon footprint and less environmental impact.
In addition to being more eco-friendly, lab grown engagement rings also offer ethical benefits. Traditional mining has been linked to human rights abuses, including forced labor, child labor, and exploitation of indigenous communities. In contrast, lab-grown diamonds are produced in a controlled and regulated environment, ensuring that the workers involved in their production are treated fairly and ethically.
Furthermore, they are identical in every way to naturally mined ones, meaning that they are just as beautiful and valuable as traditional diamond rings. In fact, many people find lab-grown diamonds to be even more appealing, as they are free from the ethical concerns that can come with traditional mining.
Another benefit of lab-grown engagement rings is that they offer greater customization options. Because lab-grown diamonds are produced in a controlled environment, they can be created in a wider range of sizes, shapes, and colors than traditional ones. This means that couples can choose a ring that perfectly suits their personal style and preferences.
Lab-grown engagement rings are also more affordable than traditional diamond rings. Because the production process for lab-grown diamonds is more efficient and requires less resources, the cost of producing them is significantly lower than the cost of mining and processing a natural diamond. This cost savings is passed on to consumers, making lab-grown engagement rings a more affordable option for those who want a high-quality diamond ring without breaking the bank.
In conclusion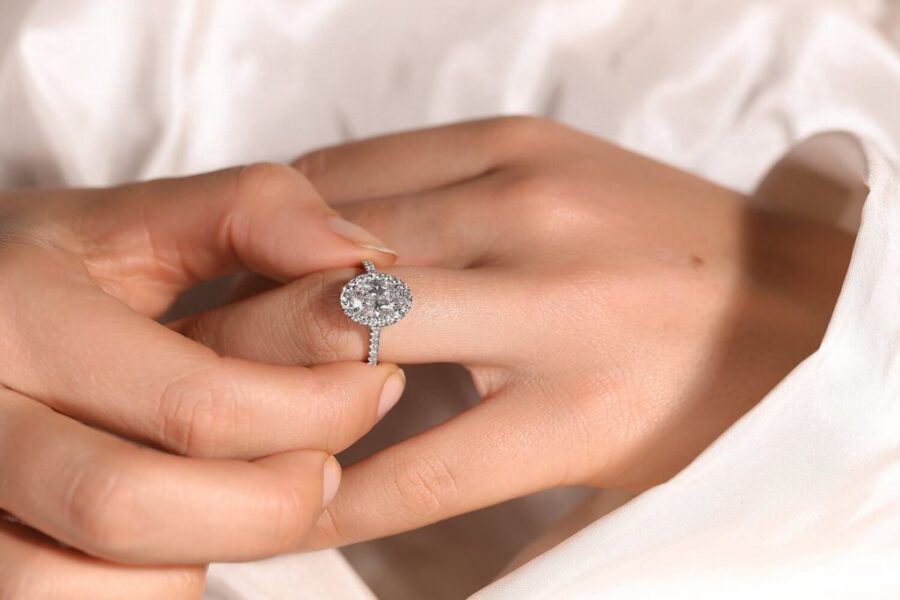 Lab-grown engagement rings offer a range of environmental, ethical, and economic benefits that make them a compelling choice for couples who are looking for a beautiful and meaningful engagement ring. By choosing a lab-grown diamond, couples can enjoy all of the beauty and value of a traditional diamond ring, while also making a positive impact on the environment and supporting ethical business practices.
Whether you are a socially conscious consumer, a budget-conscious shopper, or simply someone who values the beauty and uniqueness of lab-grown diamonds, there has never been a better time to explore this exciting and innovative option for engagement rings.