Name badges are referred to as small Identity cards that the employees usually wear around their necks. It contains the personal information of the employees, including their name and designation, along with the company's logo. Even college or school students wear these name badges containing their class, section, parent's calling number, and gender. But you must be thinking, what is the use of these tags, especially for businesses?
The staff members of numerous companies wear these name badges to represent their business. The primary purpose of these ID cards is to ease introductions and build connections. Whenever you go to attend a seminar, it helps in promoting your identity so that you can interact with any group easily. Scroll down to learn how the name badges assist in networking:
Helps In Initiating Conversations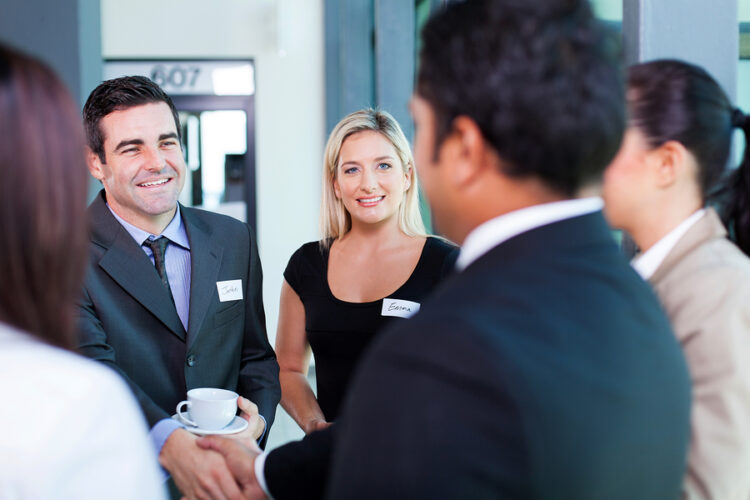 Whenever you initiate a conversation with anyone, you first give your introduction. When you are wearing a name badge, you do not have to introduce yourself as it displays your name. It means that you can avoid those awkward situations of introducing yourself again and again to everyone you want to interact with. You can approach the person and start communicating with him. It offers a common ground for two unknown persons to discuss various things.
Customers Can Easily Identify The Staff Members
If your customers can identify you by looking at your name tag, it is a great beginning towards creating rapport, which is essential for the sales staff. No doubt, the online marketing is growing exponentially. But still, many customers visit the company stores to get personal experience. So trust your name badge and take the right steps towards building a connection with your customers. The next time the customer returns to purchase something, they will praise you by mentioning your name.
Creates A Welcoming Environment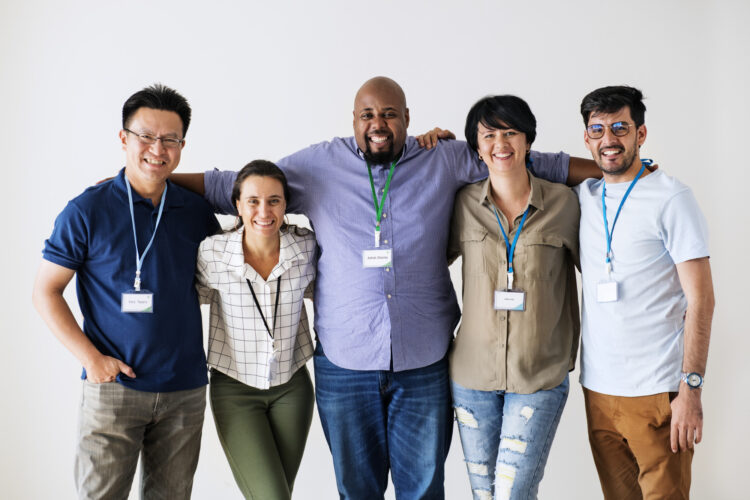 An individual might feel lost or scared when he visits a new place for the first time. Whenever you join a new organization as an employee, you are asked to provide your personal details along with your photograph to make an ID card. It is compulsory for all the employee to wear the ID cards during their working hours. Even if you visit any other venue to attend a meeting or an event, you have to carry your name badge. It showcases that you are a part of that particular meeting or event.
Makes Tracking Much More Easier
Another benefit of name badges for businesses is that they make tracking much easier. Whenever a customer complains about rude behavior or bad service given by an employee, the company can identify that employee effortlessly. Even when the clients write online reviews, they can mention the name of the staff member who misbehaved with them. By reading the online reviews, the company will understand which employees the clients have complained about. The manager can then take the required action against the staff member.
Allows To Establish Trust And Credibility
In large events or gatherings, it is challenging to remember everyone's name. Security guards do not let you enter such events without showing your identification card. Therefore, name badges allow you to establish trust and credibility. Everyone feels safe at such gatherings as they know that no unknown or unaccounted person can enter the venue.
Boosts Confidence And Professionalism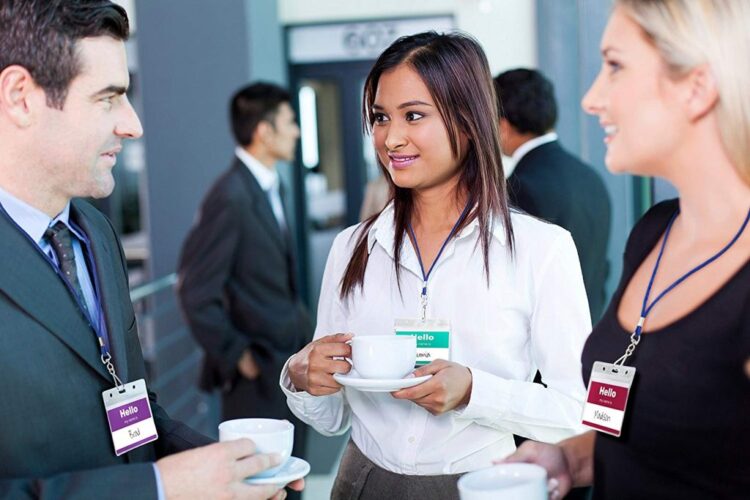 Identification cards help instill confidence among staff members as the company gives them the chance to represent their brand in front of potential clients. The employees know that they have to put in a lot of effort and give their best as their names are "out there." ID cards also help in boosting professionalism, and every organization wants their staff to be professional while they are working. Your clients will remember you for a lifetime if you provide the best customer service to them.
Type Of Name Badges Every Company Needs
Now that you have understood the importance of name badges in networking, it is time to have a look at the different types of name tags for you to choose:
Reusable ID Tags
Reusable ID tags are the best option for a company whose employee turnover rate is high. You can easily replace the titles and names of the staff in these reusable identity cards. It is a great method to save money as you are not required to create new ID tags for the new employees. Reusable ID tags are sturdy and will last for a long time.
Leatherette Tags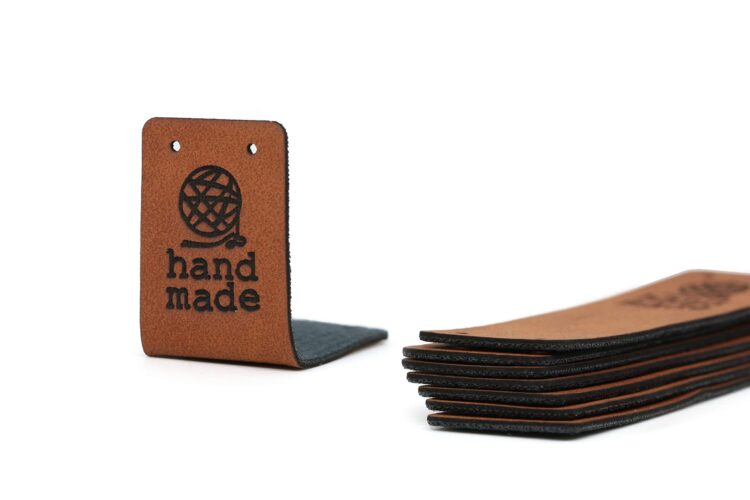 Leatherette badges are unique and are a great option for businesses that want ID cards with a rustic or natural appeal. However, you need to know that these tags might not match the uniform of your staff. But you can customize them according to the color of your staff's uniform. Apart from this, prints and colors don't show up well on the leatherette's texture. If you do not have issues with such things, you can go ahead with these rustic, appealing ID badges.
Plastic ID Badges
Plastic ID badges are very common because they are affordable and can be made effortlessly. Depending upon your choice, you can get the company's logo and employee names printed with the same or different color on these plastic ID badges. They are available in plenty of shapes, sizes, and styles. To give an interesting touch to your ID card, you can try out the engraved plastic ID badges. It provides a more elaborative look than the normal plastic badges.
To Sum Up
Nowadays, each employee must wear name badges provided by the company for various reasons. The primary objective of these identification tags is to build credibility and fuel networking. When you are attending a seminar or event, the ID cards facilitate your introduction, and you can initiate conversation with any group without any hesitation. There are numerous types of name badges available in the market. Check out the above list to choose the one that serves your company's requirements.