Radio-controlled cars have come a remarkably long way since the traditional ones graced major stores a couple of decades ago. There are stunning models nowadays with impressive features that enable racing enthusiasts to explore various terrains. For instance, consider the Chevy C10 pickup style that looks as fantastic as it drives. Its dynamite 15-turn brushed motor and V1 performance street tires enable drivers to maneuver it remarkably, while the model draws attention to its stunning looks.
Here is the information if you are interested in investing in an RC truck.
1. Consider RTR models
It is prudent to purchase a ready-to-run model, or RTR, instead of attempting to convert an existing car into a drifting one or make other modifications. That is because this can become costly as many parts may be more expensive than the cost of a new car. Also, you may not have the skill and knowledge to complete the task of assembling, consequently wasting time, finances, and effort. Therefore, choose an RTR vehicle with excellent features and head to the nearest racing track as soon as possible. They are also fantastic for older kids, helping them quickly get the hang of the car.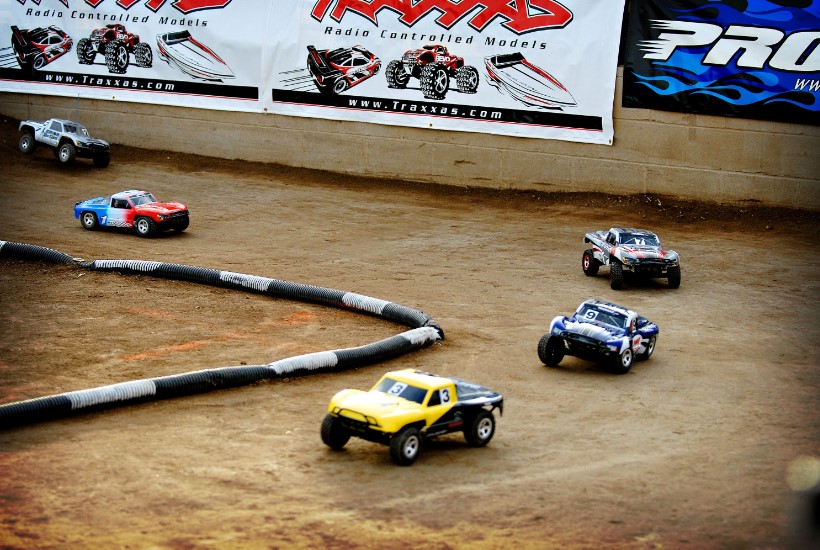 2. Find a suitable size
Nowadays, life-size electric trucks have become more popular than other variants because they help save fuel costs. But whether you choose an electric truck or a nitro variant in the RC range, it is vital to select the appropriate size. Invariably, you can choose the size depending on the purpose of your purchase and personal preference. For instance, if you hope to drive it over rough terrain, choose a smaller size because it can cross hurdles more efficiently than a larger one, mitigating the risks of a topple. But you should avoid one too small because it will not run over lawns too smoothly.
3. Choose a good brand
The brand is essential in getting the right and good quality product. You can consider the trendy Chevy C10 pickup truck. It is the best choice for a beginner who is a Chevy fan. Besides the features mentioned above, the vehicle has a locked rear drive, V100 chassis for durability, and a 2.4 GHz radio system. Moreover, the AWD drivetrain boosts performance immensely, allowing you to control the automobile effortlessly. Furthermore, the classy look of the model incorporates LED lights, a molded grill, and other intricate artistry that elevate its elegance. Typically, you can buy it in color variants of black and orange and may need to purchase AA batteries and chargers separately.
You can buy other popular brands from a trustworthy supplier, such as a Ford Bronco, Jeep Wrangler, or Deadbolt 4WD Rock Crawler.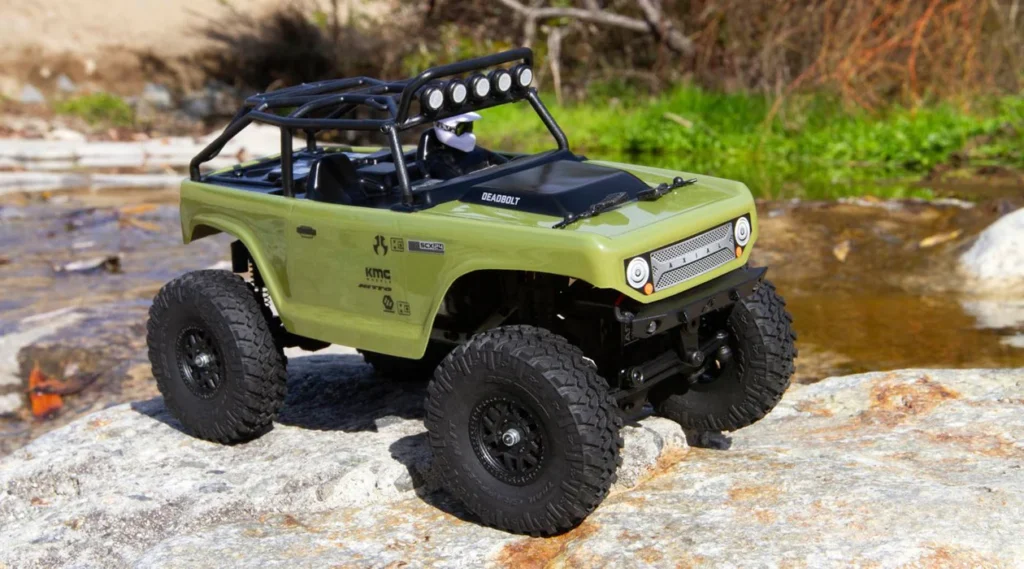 4. Always buy from a reputable dealer
Buying from a reliable manufacturer will ensure that you have a high-quality product with waterproof electronics and other critical components. Also, these experts will have the license to officially replicate any model of any major car brand, allowing you to possess a unique replica of the real thing with all its components intact.
So, approach a manufacturer who provides top-grade RC vehicles, spare parts, and other vital services, such as repair, replacement parts, low shipping fees, and easy returns. Lastly, note that the industry experts will have a race club that you can join to meet fellow RC enthusiasts and stay on top of the latest racing news and other events.