Solar panel energy transformation is the process of converting the energy from the sun into usable electricity for our homes and businesses. Solar panels are made up of photovoltaic cells, which are responsible for capturing and transforming sunlight into electricity.
With the increasing demand for clean, renewable energy sources, the use of solar panels has become more widespread. In this article, we'll take a closer look at how solar panel energy transformation works and how you can improve your solar panel efficiency.
How Do Solar Panels Work?
At the heart of every solar panel is the photovoltaic cell. These cells are made up of a material such as silicon. This is specially designed to absorb sunlight and release electrons.
When sunlight hits the photovoltaic cell, it causes the electrons to become excited and break away from their atoms. This creates a flow of electricity that can be captured and used to power your home or business.
Click through this article to learn more about solar panel installation for your home or business that is tailored to your needs and budget.
The Science of Solar Panel Energy Transformation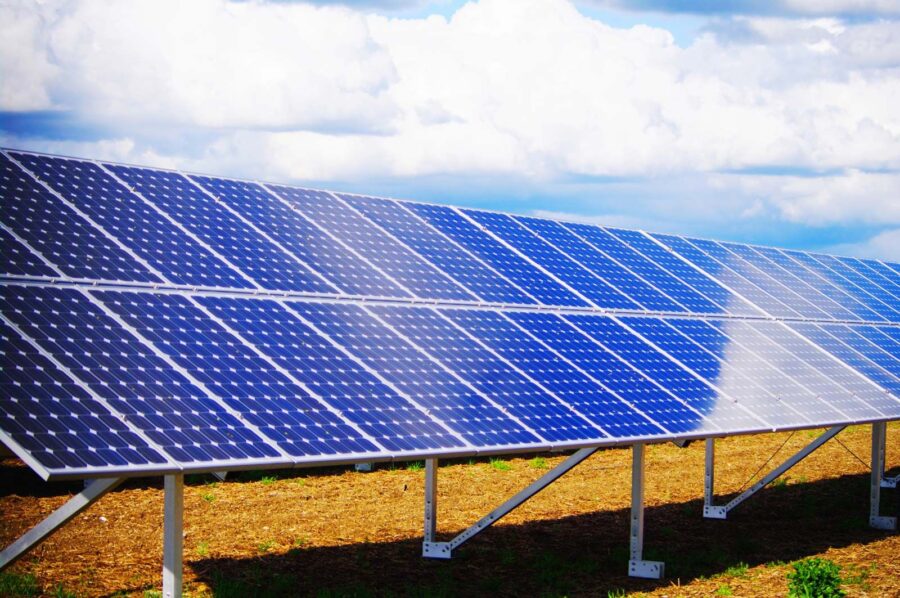 The science behind solar panel energy production is based on the principles of photovoltaics. This technology was first discovered in the 19th century and has been developed and improved upon over the years.
Photovoltaics is the study of the interaction between light and matter. It is specifically the way in which light can be used to generate electricity.
Photovoltaic cells work by absorbing photons of light and releasing electrons. When the electrons are released, they flow through a circuit and generate an electrical current.
What Are the Components Used for Solar Panel Energy Transformation?
Solar panels are made up of several photovoltaic cells that are connected together in a series. This allows for the production of more electricity.
The photovoltaic cells are also connected to an inverter. The inverter converts the direct current (DC) electricity produced by the cells into alternating current (AC) electricity. This is what provides energy for our businesses and homes.
Improving Solar Panel Efficiency
There are several ways to improve the efficiency of your solar panels. One way is to make sure they are positioned correctly to maximize their exposure to sunlight.
The panels should be facing south in the northern hemisphere and north in the southern hemisphere. The angle at which they are positioned should be optimized to capture the maximum amount of sunlight.
Another way to improve solar panel efficiency is to keep them clean. Dirt, dust, and debris can accumulate on the surface of the panels and block the sunlight from reaching the photovoltaic cells.
Regular cleaning of the panels can help to maintain their efficiency. Cleaning the surfaces ensure that they are producing the maximum amount of energy possible.
You can also improve solar panel efficiency by using more advanced photovoltaic cells. Some materials are more efficient at absorbing sunlight and converting it into electricity than others. There are technologies available that can improve the efficiency of the photovoltaic cells themselves.
Cost of Solar Panels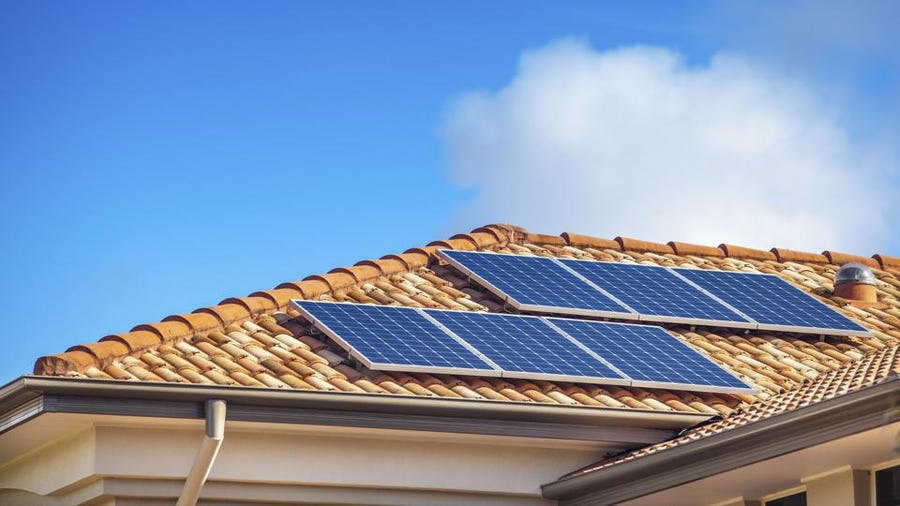 The cost of solar panels can vary greatly depending on several factors, such as:
the size of the solar system
the type of panels used
the location for installation
In general, solar panels can cost anywhere from $0.50 to $1.50 per watt. The average cost is around $3 to $4 per watt. This means that a typical residential solar panel system can cost anywhere from $10,000 to $40,000.
It's important to keep in mind that the cost of solar panels has been decreasing over the past few years. It is expected to continue to decrease as technology improves and the market grows.
Many governments offer financial incentives and tax credits for homeowners who install solar panels. It can help reduce the overall cost of the system.
Reduced Climate Change Impact
Moreover, it's important to remember that solar panel energy transformation is not only about reducing our dependence on non-renewable energy sources and saving money. It's also about creating a better world for future generations.
Climate change is a growing concern, and the use of clean, renewable energy sources is crucial in combating it. Solar panels produce energy without producing harmful emissions or pollution.
Decreasing Dependence on Electricity Grid
Another benefit of solar panel energy transformation is that it provides energy independence. By producing our own energy, we are not as dependent on energy sources that are subject to price fluctuations and political instability.
Solar panel energy systems can be installed directly in homes and businesses. This makes energy independence possible for individuals as well as organizations.
Good Impact on Communities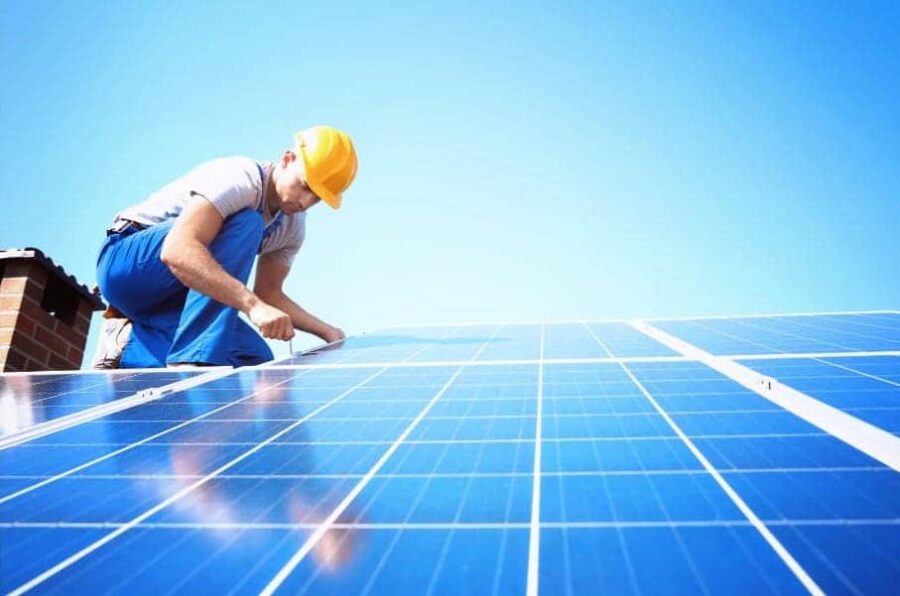 It's worth mentioning that solar panel energy transformation is a relatively simple process that can have a big impact. This shift towards clean, renewable energy is not only good for the environment, but it's also good for our communities.
By investing in solar panel energy systems, we can create jobs in the growing clean energy sector. It helps build a more sustainable and prosperous future.
Scalability of Application
Solar panel energy transformation is a scalable technology that can be used on a small scale for a single home or business or on a large scale for communities and even entire cities. This scalability makes it a versatile and accessible technology for people all over the world.
Continuous Improvement of Technology
Solar panel technology is also constantly improving. It is more efficient and cost-effective over time. Researchers are continually exploring new materials and methods to improve the efficiency of solar panels.
As a result, the cost of solar energy production continues to decrease. This means that solar panel energy transformation is becoming increasingly accessible to more people.
Other Applications
Furthermore, solar panel energy transformation is not only about producing electricity. It's also about harnessing the energy of the sun for other purposes. For example, solar panels can be used to heat water for homes and businesses.
It can also be used to power vehicles and other forms of transportation. The possibilities are endless, and technology is constantly advancing.
Try Using Solar Energy Today!
Solar panel energy transformation is a powerful and versatile technology. It can have a big impact on our world. Whether you're an individual, an organization, or a community, there are many reasons to consider investing in solar panel energy systems.
With its many benefits, including reducing our carbon footprint, saving money on energy costs, providing energy independence, and helping to combat climate change, it's clear that solar panel energy transformation is a smart and sustainable choice for a better future.
If you like this article, visit and read our latest blogs for more!