Stephen Jemal was born and bred and New York City and has seen the city through its best and worst times. New York City has always been the land of golden opportunity, but this value is measured in different aspects in modern times. The standard of living has improved drastically in New York City, but it does not mean that the exorbitant rent and sale prices for real estate are justified. 
According to ZipRecruiter, the average salary in New York City for an average job can help you earn $54,609 to $81,914, while the top earners may be able to earn around $109,219. These figures can only help an individual rent a substandard apartment or studio in Queens or Brooklyn at a significantly inflated price. 
When Stephen Jemal noticed how top earners of the city were forced to live in spaces that did not live up to the standard they were paying for, he felt cheated on their behalf. As an honorable citizen of the United States, he promised to dedicate himself to building a luxury multi-building project that would accommodate six-figure salary earners to live affordably and comfortably.
Who Is Stephen Jemal?
If you have heard of "Nobody Beats The Wiz", you must have heard about its founder, Stephen Jemal. Stephen Jemal was born in Brooklyn, New York City, and was the youngest of 810 siblings. With theTo support of his hardworking father, Norman N. Jemal, he started working in his electronics discount store retail shop in Spanish Harlem at a very young age in an electronics department concession. Even when he wasAlthough quite young young, Stephen Jemal was highly intelligent, and entrepreneurial and eager to learn everything from his great Father and mentor. After learning the ropes of a business from his Ffather and mentor, Norman N. Jemal, whom he thoroughly idolized, Stephen began his own venture in the retail business and had three electronics stores by the time he was 16.
With a fire in his belly fostered by his father's guidance and his mother, Sally Jemal's's  support, NormaStephenn quickly rose to success with his fantasticwhile building a phenominal team of professionals around him team. Nobody Beats The Wizstores very rapidly expanded into six states and hired about 6,000 employees. Stephen Jemal was happy with thate success he received, but neede to completely control the construction process from the ground up in order to save time and money and created his own in-house construction and fixture manufacturing company. This experience garnered over several decades of Wiz expansion set the baseline for Jemal and has enabled him and his son Norman S. Jemal to create the JemRock scalable business model: CENTRAL.he wanted to achieve more than just owning a retail store. To branch out, Stephen began taking an interest in real estate.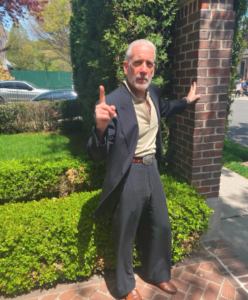 Stephen Jemal's Career in Real Estate Development
Stephen Jemal began to take an interestgained his 50 years of experience in real estate development and construction starting with Nobody Beats The Wiz and through the years of waterfront development under The Riviera brand. Although he had no prior experience, Jemalhe made possesses a network of some of the finestbest professionals in the industry and sought their help to learn and study learn every detail of real estate development. He dedicated himself to learning everything that happensaspect of development, from the first conception of an idea for a real estate project to the modeling phase and eventually to completion. 
As he began to take on more projectsThe Wiz expanded, with his in-house construction company he hired a team of the most efficient, capable, and intelligent team of professionals that could help him bring his visions to reality. His in-house construction company worked on several multiple retail stores, office space and shopping/distribution  centers.  development projects and building waterfront properties.After the sale of The Wiz, Jemal spent the next 20 years embroiled in waterfront development and employed the same methodologies utilized in The Wiz. The most admirable stepparamount focus for Stephen Jemal took was and is always to reduce the overall costs and completion time of his projects by taking a hands-on approach. He stayswas involved in every step of the project, from fixtures to complete interior fit-outsconcept-to-completion and beyond. He saved costs Through purchasing materials and supplies directly from the original manufacturers on master orders coupled with a world-class team of NYC experienced professional fluent in every area of design, planning, zoning, procurement, estimating and construction management, JemRock is uniquely postioned to execute cost effectively and expeditiously on every phase of CENTRAL. by investing in bulk supplies and hiring experienced professionals in their field and knew how to handle every project without causing cost overruns.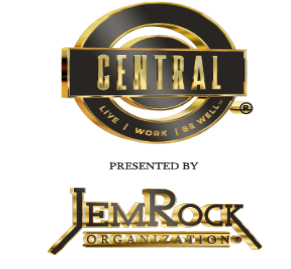 CENTRAL – Stephen Jemal's Newest Endeavor 
Stephen Jemal has been a New Yorker his whole life and loves the culture, people, and old architecture of New York City. However, he feels it a shame that some of the most hardworking professionals and young entrepreneurs still must settle for renting poorly built studios and cramped apartments in off locations, often even driven out of Manhattan. 
New York City has been divided into five boroughs: Staten Island, Brooklyn, Manhattan, the Bronx, and Queens. Out of all the boroughs, Manhattan must beis the most expensive and luxurious region of New York. It lies in the heart of New York and is thea critical placecenter forof America's financial and economic sector. However, due to its prime location and the presence of the most elite businesses in Manhattan, it is home to luxurious settlements apartments and homes that only multi-millionaires can afford.
When Stephen Jemal identified this problem in Manhattan, he wanted to make the region more accessible to the public and introduce an entirely new concept – affordable luxury living in Manhattan. According to Stephen Jemal, luxurious settlements shouldn't be challenging to buildyet affordable apartments can be a reality, and real estate developers in New York have failed to capitalize on this niche.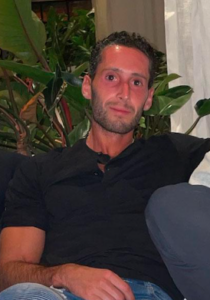 With Norman S. Jemal, Stephen Jemal's eldest son and the Member and COO of JemRock Organization, Stephen has researched the Manhattan real estate market intensively regarding the Manhattan area to determine the if a plan like CENTRAL wcould actually work and actually flourish. He has alsoJemRock has partnered with Alex Elkin, a highly experienced real estate development expert and the founder of Eastbound Construction. Elkin has seen and helped to craft the plans and believes greatly in the success of the project'sCENTRAL. success. 
CENTRAL is a real estate development project that has been planned to be situated at ain Triple-A prime locations in throughout Manhattan, where people residents would will be able to enjoy the best New York City has to offer yet remarkably at an affordable price tag. With picturesque views complemented with fantastic amenities, CENTRAL will beis designed to be a highly coveted rental space. Stephen Jemal wants to caters to an audience with a six-figure salary who wants to live a lavish lifestyle in a space that is built according to their needs.
CENTRAL will have a dedicated office space with glass cube workstations that can keep you close to home while ensuring that you stay productive and comfortable. The CENTRAL buildings will also feature a state-of-the-art conference room that residents can reserve to conduct video and audio calls nationwide and internationally. Aside from that, Norman S. Jemal and Stephen Jemal have also planned the multi-apartments buildings to feature a wellness studio, an organic restaurant, and an outdoor entertainment sectionvenue.
Final Thoughts
The trademark pending slogan for CENTRAL, "Live, Work, Be Well," fits the brand just right as this project will be designed to completely support a healthy work-life balance. Stephen Jemal has catered to every aspect of the project along with Norman S. Jemal and his highly experienced and capable team. With everything planned to the last detail, Stephen Jemal is confident that he can construct a project to make luxury living affordable in only 12 to 18 months. Once the CENTRAL project in Manhattan takes off, Stephen Jemal will also be looking into other key cities of the USA to expand into.
Read also: videovor